Events
Houston Painter Tod Bailey in Discussion with Bill Arning
Saturday, August 15
2:00 pm Central Time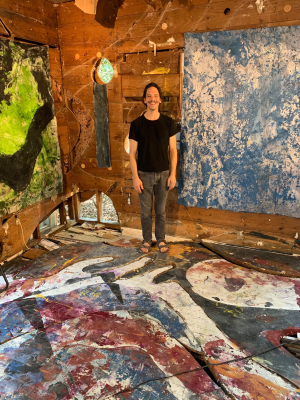 Tune in to Instagram @billarningexhibtions to hear Houston Painter Tod Bailey in Discussion with Bill Arning, live from his artist residency at the prestigious Cherryhurst House. Bailey's work is an exuberant painterly exploration of his psyche, secuality and passions.
From Tod Bailey Artist Statement, Summer 2020
"My paintings are placemats, the whole room on the plate. I want an all over at once look at what I'll be eating. My aim is to show connectedness where fronts and backs merge and blur like feelings: chosen, random, severe. Through this practice, I paint mankind in its environment social, political."
About the Artist:
Tod Bailey was born in Tyler Texas and has been in Houston since 2008